Make a donation today and support the Caribbean With Purpose mission to propel children living or going to school in under-resourced communities and to fulfill their potential by empowering them to be confident, college-bound, career-focused and ready to join the next generation by changing their community.
The Caribbean With Purpose goal in 2020 is to launch our 3 initiatives in 250 Caribbean schools .  Will you help us get there?
To make a matching gift, contact your employer to see the specific instructions for the company's matching gifts process.  Organizations have different requirements and procedures, so please look up each company individually.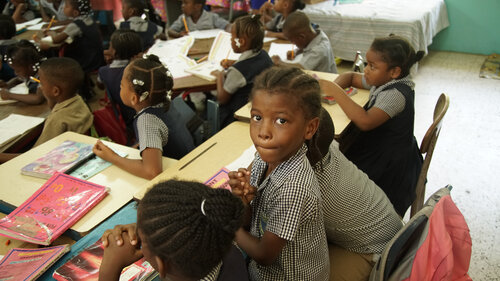 Discover other ways to give by participating in Amazon Smile,
American Airline Miles and more.